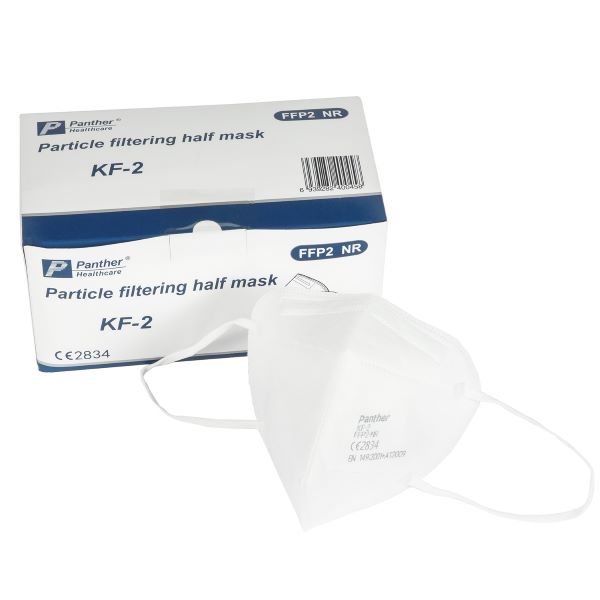 The Panther® series of particulate respirators are specifically designed for a comfort wearing, high efficiency protection, low breathing resistance, are highly practical and cost effective. This Panther® KF-2 particulate respirator of class FFP2 NR is a folding shape 4 layers filtering half mask without valve fitted with ear loop with head harness retaining clip and internal metal nose clip. Complies with the EN149:2009 FFP2 NR standard and exceeds the required performance criteria with outstanding test results.
The features and benefits of the Panther® KF-2 are as follows:
• Head Harness with retaining clip for a tight face seal.
• Comfortable foldable design allows quick and comfortable handling.
• Individual packaging helps prevent the respirator from contamination before use.
• Latex-free material to prevent allergic reactions.
• Internal flexible nose clip to ensure the perfect fit and for wearer skin comfort.
The composition of the Panther® KF-2:
1st layer: PP Non-woven fabric
2nd layer: PP Melt blown fabric
3rd layer: Hot air cotton
4th layer: PP Non-woven fabric
Standard: EN149: 2001+A1: 2009